WELCOME TO THE ONLY BLOG THAT WILL TEACH AND INSPIRE YOU TO EARN EXTRA MONEY FROM RENTING OUT YOUR SPARE ROOM.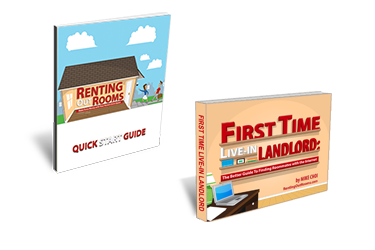 Sign-up for my e-mail list and get access to my FREE guidebooks.
You'll learn:
The absolute first step
Things to consider before your first roommate
Sources to find roommates on the internet
Craigslist advertisement template
Buying a house to rent out a room?
Have a house and want to rent out a room?
Other ways to make money with extra space
Other related posts to renting out rooms
First time Homeowner and first time "live-in landlord" there's a lot to take in..
Being a "live-in landlord" Sharing your house can be awkward at first…
Don't want to share your abode, here's alternatives
Stuff I've learned over the years
Why Rent Out Your Spare Room?